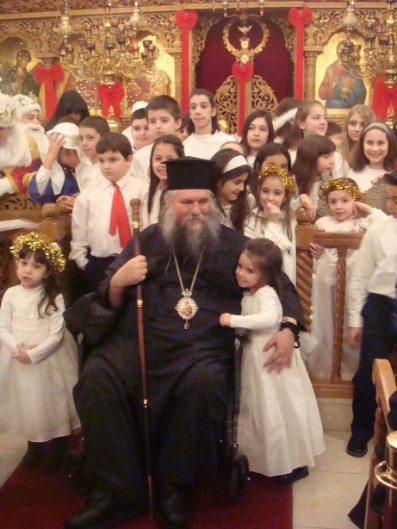 Below, students join Sister Theodouli to make prosphora. (spring 2009)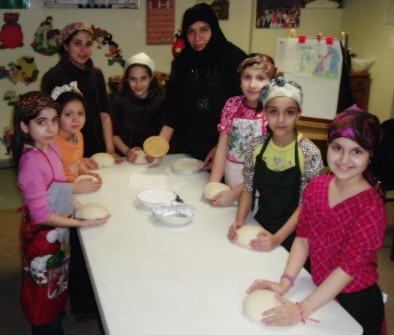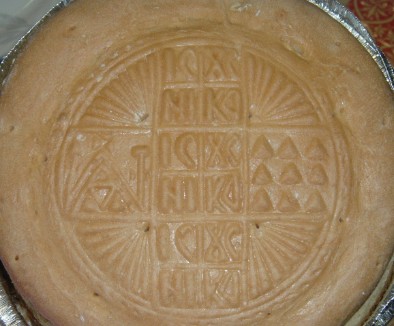 The Saint Markella Greek School has been a work of the Sisters for more than 50 years.
Above left, the Bishop Pavlos greets students after their Christmas program at Saint Markella Cathedral, January 5, 2011.

Please scroll down to see more photos.
Below, the children gather around the Bishop Pavlos following their performance in the Greek Independence Day show, held at the Chian Federation. (spring 2009)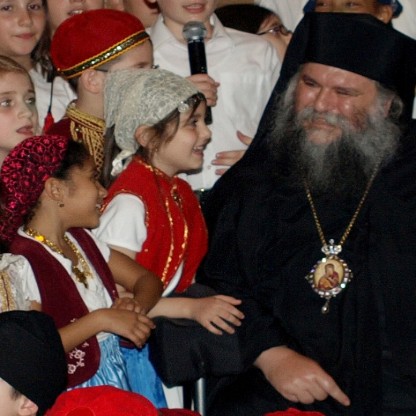 Below, kollyva and prosphora are offered to be blessed. These offerings were prepared by the 6th - 8th grade students, under the direction of Sister Theodouli, at the National Youth Conference held at Saint Markella over Columbus Day weekend, 2009.